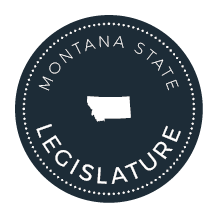 Talking Points for HB 660 - STRONGLY SUPPORT
HB 660 Funding for Made-in-Montana Talking Points
Made in Montana is a business development program supports entrepreneurs, artists, producers, manufacturers, and makers who choose to make or grow a product in Montana.
Made in Montana connects members to resources and markets through events like the annual Made in Montana Trade Show for Food and Gifts, the online directory of members and products madeinmontanausa.com), grants offered by the ExportMontana program, and business trainings from Montana's Small Business Development partners.
Made in Montana does not charge a fee to join the program, sustain membership, or participate in the online product directory.
The Made in Montana brand is recognized by visitors. Non-resident visitors to Montana spent over $80 million on Made in Montana products in 2019 (Economic impact data collected and published by the Institute for Tourism & Recreation Research, itrr.umt.edu).
There are 2300+ active Made in Montana members – this includes Grown in Montana, Native American Made in Montana members and Taste our Place establishments. Members can have more than one label if their products qualify.

263 Grown in Montana members
84 Taste our Place members
40 Native American Made in Montana members
125 Made in Montana Retail stores selling Made in Montana products

48 Montana beef producers are members along with members supplying: Eggs 24, Pork 8, Lamb (meat) 7, Bison 4, Chickens/Poultry 2, Goat (meat)
Made in Montana members include successful manufacturers such as Spika Design and Manufacturing and Finesko Machining LLC , agriculture producers such as Wheat Montana and Power Malt, and specialty producers like Tumblewood Teas and Roam Free Bison Bites.
The Made in Montana program and connections with ExportMontana, Department of Agriculture, and the Governor's Office of Economic Development helped many members grow from small scale production to international markets including Jelt Belt, Whistling Andy's and Kracklin' Kamut.